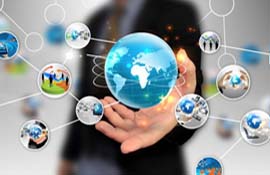 PDE have successfully provided Engineering services to various types of projects executed by clients worldwide.Solutions provided are enriched by the expertise acquired and resources developed over years in executing the Projects.The Company is empowered by a team of skilled Design engineers and Drafsmen. The collective experience and knowledge of the team ensures compliance to minute details of specifications and requirements. Our long and impressive list of clients includes many of the leading EPC companies, major engineering companies, and Oil & Gas companies. We have won contracts from government agencies through local and international competitive bidding.
Major Projects:
Bellary Thermal Power Station:1x700Mw: Engineering of Coal Handling Plant.
Shree Cement: Complete Power Plant Engineering for 1X27 Mw Civil, Mechanical, Piping, Electrical & Instrumentation.
Promac:1x125Mw: Complete Engineering of Coal Handling plant of Senegal
North Karanpura Thermal Station: TG Deck Staging Design.
OMPL, Mangalore: Frame work agreement for Engineering support services. For various
MRPL: LPG pump house Extensions
Harduaganj Thermal Power Station: HFO and LDO tankages, Piping and wagon unloading
Wanakbori: HFO and LDO tankages and Piping
DesmetBallestra: 3D Modeling Oil Extraction Plant Gulfegy
MTR Foods: Electrical, Instrumentation and Piping services for balance of Plant
Mangalore Chemical and Fertilizers: Vibration Studies and line analysis
ZuariAgro
GMR, Vemagiri: Pump house and piping Packages
ACME/ FEWA: Hydraulic and Surge analysis for 40.0Km in Water Distribution system
Solar panel mounting structures. (Roof top and Ground mounted)
Wind Power: Operation and Maintenance of Wind turbines
IGCAR: Sodium Technology Complex testing facility with floor response spectrums
NPCIL: Seismic Qualification of Cable tray structures
SOLAS MARINE: Lift analysis and Transportation analysis for the Skid structure
Shree Cement: TG Deck dynamic analysis
Elliot Turbine Testing Facility: Complete 3D modeling.