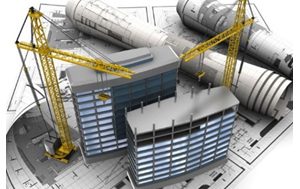 Design & Detailed Engineering :Design and Detailed Engineering, Structural Analysis, 3D Modelling, Equipment Support Structure Material Take Off, Walkway, Ladder and Platform Design, Foundation Drawings, Structural Fabrication Drawings, Steel Detailing.Preparation of, Detailed structural drawings, Setting out & frame work drawings, Reinforcement shop drawings, Optimized Bar bending schedules, Steel fabrication drawings, As-Built drawings, 3D Modelling of the entire structure, Produce and issue (Good for Construction) GFC drawings & documents, Site coordination / On-site presence for Rebar and structural co-ordination.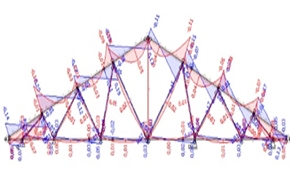 Structural Design & Analysis : Our team has worked on industrial projects including dynamic analysis and machine foundations for vibrating equipment. Typical industry segments include –
Chemical  | Oil& Gas | Power plants | Water | Food | Pharma
PDE has carried out several projects involving seismic qualification of structures.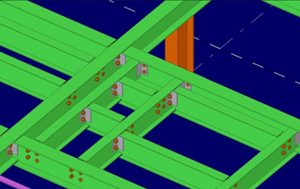 3D Modelling :PDE offers Structural 3D modelling services that enable structure visualization, preview building structures or prototype, and expand the viewer's imaginative capability. We have extensive skill base, expertise and experience that allow us to execute structural 3D modelling projects using a range of software/applications. We embrace the latest technologies to develop our structural 3D modelling projects. Our dedicated team of structural CAD engineers shape your ideas into 3D structural models, which help you drastically cut down on manufacturing and developmental costs. We follow your Structural detailing standards.We ensure you the most cost effective structural 3D modelling services with a quick turnaround time.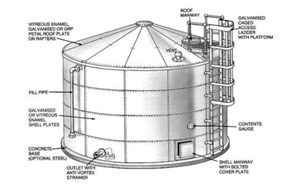 Storage Tanks: PDE has designed several storage tanks including fixed and floating roof tanks for various tank farm area storing Hydrocarbons, Water and several other fluids.