PDE provides long-term, futuristic, environment friendly and sustainable infrastructure design services for Transportation and Land development with the use of innovative technologies that result in cost saving, improved quality and fast-track project delivery for our clients. These services are further tailored to meet each client's needs & requirements with the help of value engineering and global knowledge & experience in this segment. Our in-house design team is highly qualified & experienced in working on multi-disciplinary projects, giving them an edge when it comes to solving multi-faceted problems to minimize risk and develop creative, innovative & cost-effective solutions.PDE also provides project coordination services from the planning stage, right upto the construction stage. We are also open to work in partnership set-ups and within joint ventures if it's better suited to our client's requirements.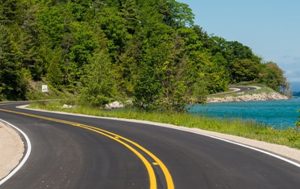 Roads & Highways : PDE's experience in Roads&Highways engineering includes various projects related to Roads, Highways, Interchanges, and Rural & High-capacity Urban Roads. We offer wide range of services within the domain of road & highway engineering – ranging from Pre-bid & Construction Documentation, Drawings for all types of roads and highways to –
Geometric Analysis & Design – Preliminary and detailed, horizontal & vertical alignment Pavement Analysis & Design – Analysis/design of different pavement types such as Flexible, Rigid and Interlock Concrete Block Pavements with cost optimization Intersections & Roundabout Design – Design of different types of intersections/roundabouts in co-ordination with local traffic officials and based on traffic studies for a specific location Road Signages, Markings and Street Furniture Utility Planning & Design Services for Street Lighting and other External Utilities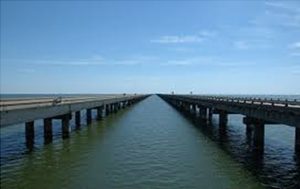 Bridge Engineering : PDE's Bridge Engineering Design prioritize on two core aspects of bridge design, namely ease of transportation and ensuring safety of the user communities. Our team of bridge engineers are capable of designing all types of bridges from small culverts to huge structures. We provide design, detailing and modeling services for vehicular, pedestrian, and prefabricated .Our solutions focus on delivering designs that are safe, sustainable and cost effective, while keeping in line with the client's requirements.Our design team is well equipped and experienced in the preparation of General Arrangement Drawings, Design & Analysis of Super Structures with Different Arrangements, Designing Substructures depending on Geotechnical Studies, Preparation of Estimates and Specifications for the Tender/Construction phase.We offer the following consultancy services for Bridge Engineering: Hydraulic Studies General Arrangement Drawings Preliminary and Detail Design of Substructures Reinforcement Detailing Construction & Fabrication Drawings Tunnels & Civil Structures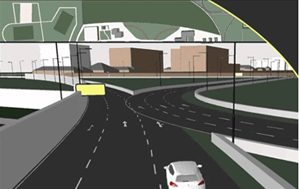 Infrastruture BIM Services : PDE has vast experience in supporting various stake holders, owners, consultants and general contractors, in the entire virtual life cycle of the project.Our list of services include: 
Bridges: Geometric design I–girder and box girder bridges, sub structures, foundations, approaches, utilities & coordination, quantity extraction, GFC drawings.
Sewage Treatment Plant (STP) & Water Treatment Plant (WTP): Geometric design, existing and new underground utilities, coordination, quantity extraction, GFC drawings
BIM for Safety Site component creation: Parametric site component library creation of various site equipment's and accessories like site fence, lifts etc
.